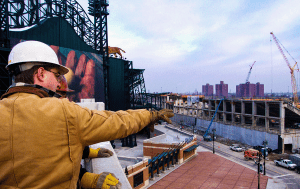 Enco is the engineering division of HPS. It has been providing services and solving structural challenges for a wide variety of clientele since 1985.
With a focus on structural and mechanical problem solving, Enco has contributed in the design, engineering, detailing, and commissioning of projects ranging from National Sports Stadiums to Bulk Handling projects both locally and abroad.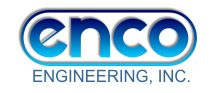 In 1990, Enco added an engineering team to focus on port facilities, ship loaders and related bulk material handling systems.
Enco is staffed with expert teams of mechanical, electrical, and structural engineers, all of whom have extensive experience in designing large industrial projects worldwide, as well as smaller-scale prototype work. We utilize the latest in computer-aided design to ensure that our designs are accurate, precise, and efficient.
Our mechanical engineering team specializes in the design and analysis of mechanical systems and components, including pumps, compressors, turbines, and other industrial machinery. We use advanced modeling and simulation tools to optimize performance and minimize maintenance and downtime.
Our electrical engineering team is responsible for the design, testing, and installation of electrical systems and components, including power distribution systems, control systems, and instrumentation. We work closely with our clients to ensure that our designs meet their specific needs and comply with all relevant regulations and standards.
Our structural engineering team is focused on the design and analysis of buildings, bridges, and other large structures. We use advanced software to model and analyze the behavior of structures under various loads and conditions, ensuring that they are safe, reliable, and cost-effective.
Whether you require a large-scale industrial project or a smaller prototype, our engineering department is committed to delivering innovative, high-quality designs that meet your specific needs and exceed your expectations. We are dedicated to providing exceptional customer service and working closely with our clients throughout every stage of the design and implementation process. With our experienced engineers and cutting-edge technologies, we are confident that we can deliver the best engineering solutions for your project.
Together with HPS, Enco provides clientele with decades of insight during all stages of the construction process. From initial concept design, site survey, layout and drafting, to fabrication, assembly and construction, we will guide you to a successful project and beyond. We are dedicated to help you meet the demands of an increasingly competitive world market.